Foxeer Mini F722 V2 Flight Controller for miniquads and wings
---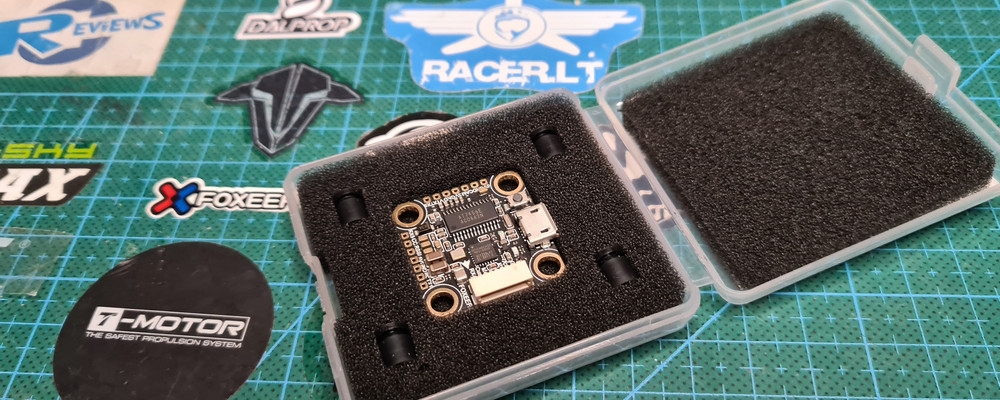 Supported firmwares: BetaFlight, iNav, eMuflight
Can be connected with DJI fpv digital system, great for mini quads and WIngs, for short and LONG range flights.
Have you been searching for mini 20x20 what would have all needed uarts and ports? This Foxeer F722 v2 mini is perfect for mini wings like ZOHD Rambler or ZOHD Drift and SonicModel mini ArWing.
The Foxeer F722 V2 Mini Flight Controller is equipped with an STM32F722RET6 CPU and MPU6000 GYRO and has a clean layout and excellent filtering. With 5 UARTs and 5V/2A BEC you are well equipped with this FC for the connection of further peripherals such as the DJI FPV Digital HD System.
Thanks to other small special features like the camera control function, this board can be used for a versatile and clean setup.
Note:Because STM32F722 may heat, please leave at least 5mm interspace at both sides of the FC with nothing covered to make sure a good air circulation.
FC Specifications
CPU: STM32F722RET6
Voltage: 2~6S (6.5V~30V)
BEC: DC5V/2A
OSD: BF OSD
Black Box: Memoire Flash 16M
UART: 4
Telemetry: RX4
Buzzer: Yes
Smart Audio: Yes
LED: 1 Set 2812 LED
USB: Micro USB
Firmware: FOXEERF722V2(FOXE)
Size: 26x26mm
Mounting: 20x20mm
Weight: 4g
Includes:
1x Foxeer F722 V2 Mini 20x20 Flight Controller
4x Vibration Isolation Standoffs
* No ESC connector.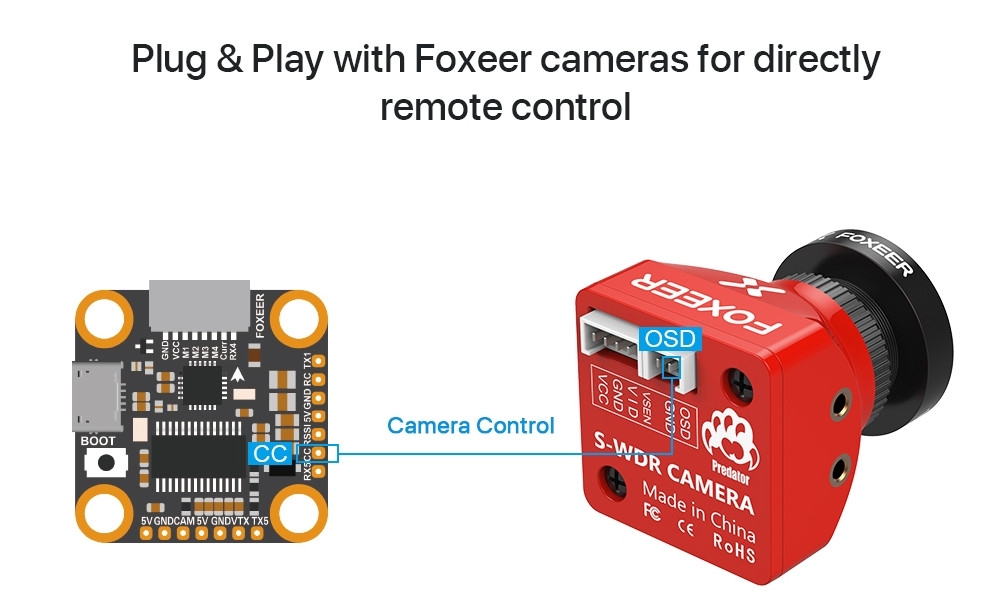 !PLEASE NOTE! Max voltage for DJI AIR unit is 17 volts! Don't connect directly with 6S battery and FC.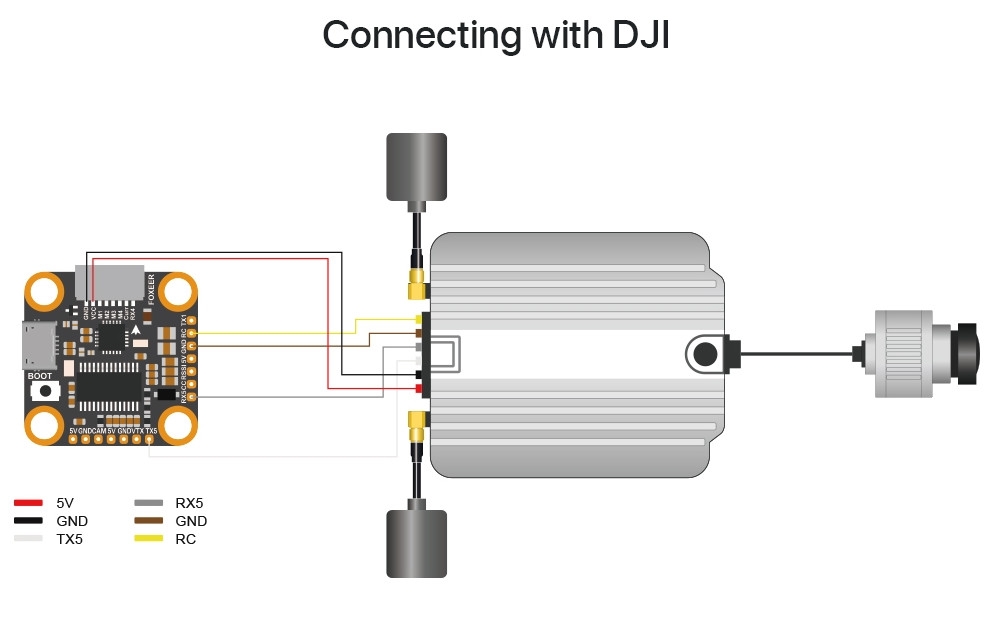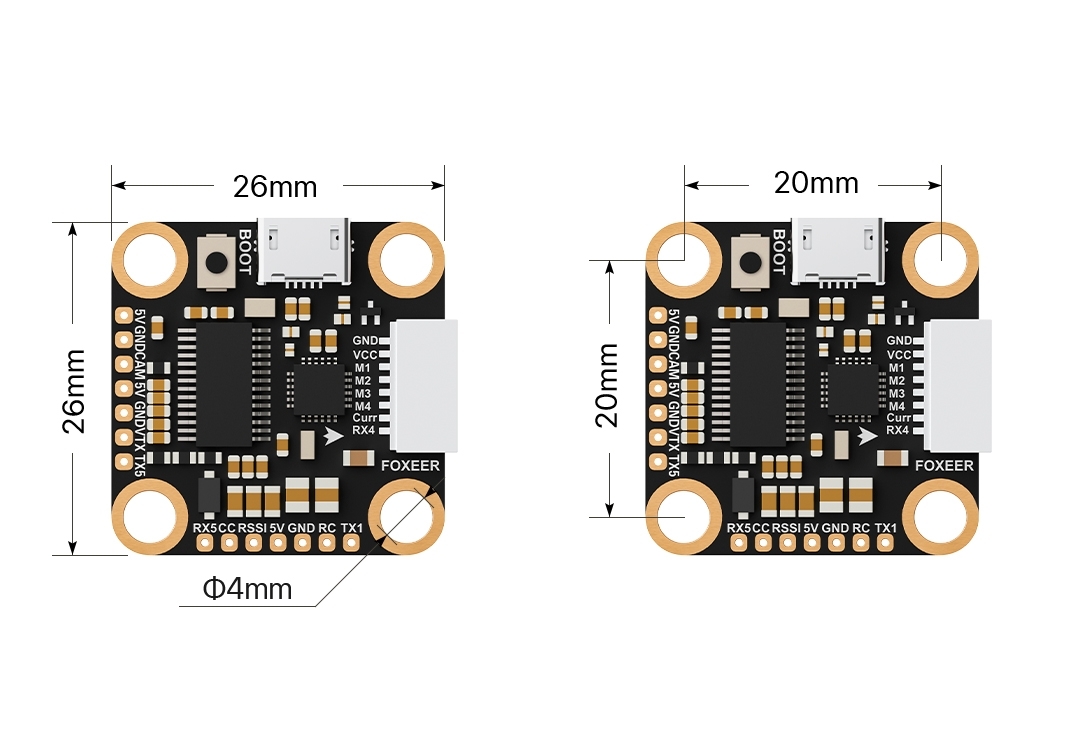 Download Foxeer F22 V2 mini Manual
Available at Foxeer.com and Banggood.com
---
---
Back
---
Add Comment