FrSky X-Lite - new compact remote controller for every day use
---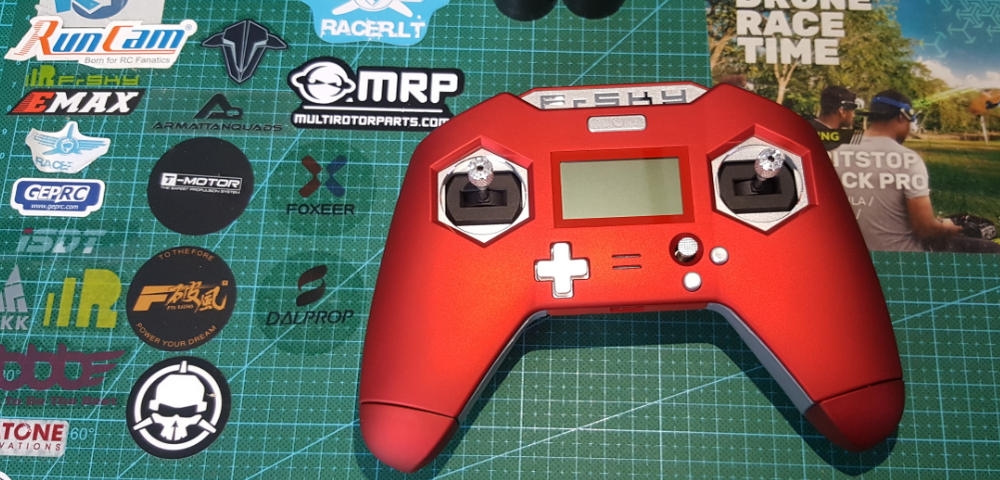 The Frsky Taranis X-Lite TX has the size and shape of a gaming controller like XBox and similar PS4. It's much smaller (2x actualy) than traditional radio transmitters, the compact size let's you take it almost anywhere.
The radio and accessories come in a really nice soft shell case.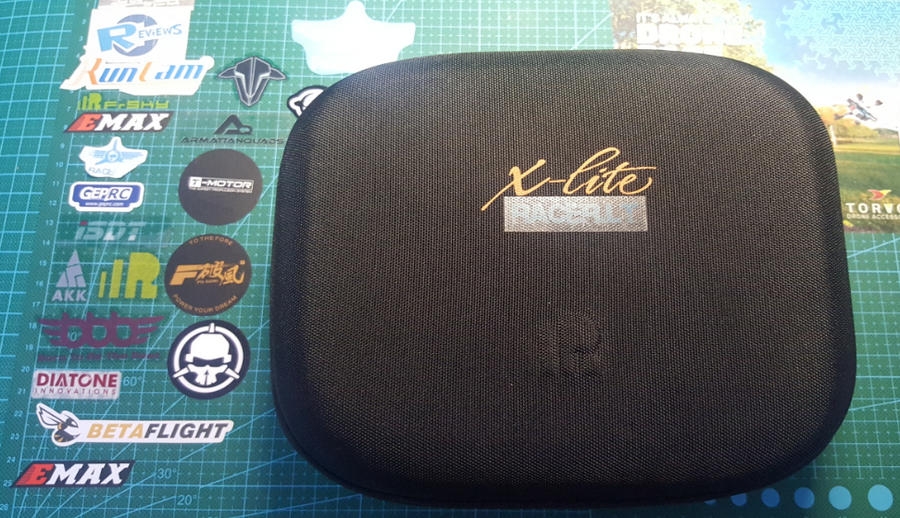 You can choose from two colors, fancy Red and Black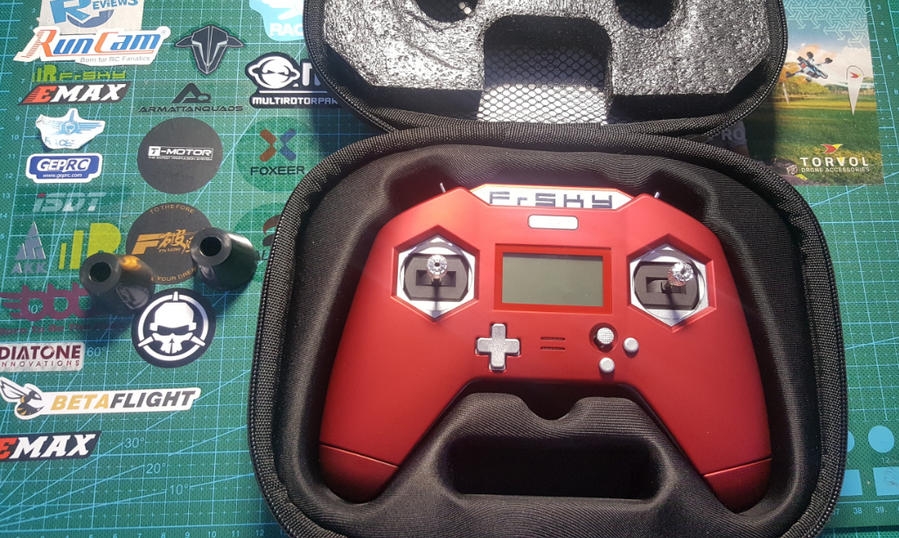 There is no neck strap hook on Frsky X-Lite transmitter (sadly), well it is quite small size, and the targeted audience are "thumber's". So that is not a big problem for them as X-lite has rubberized handles what provides quite a solid hold.
X-Lite Specification
128×64 LCD Screen (same resolution but smaller than the one in the Taranis Q X7)
Powered by 2x 18500 Li-ion batteries (you can print an adapter for 18650)
Micro USB connection for simulators
Micro SD card slot
Headphone Jack
Smartport Output
Internal iXJT RF module, with Internal antennas as well as RP-SMA connector for external antenna
Haptic vibration feedback.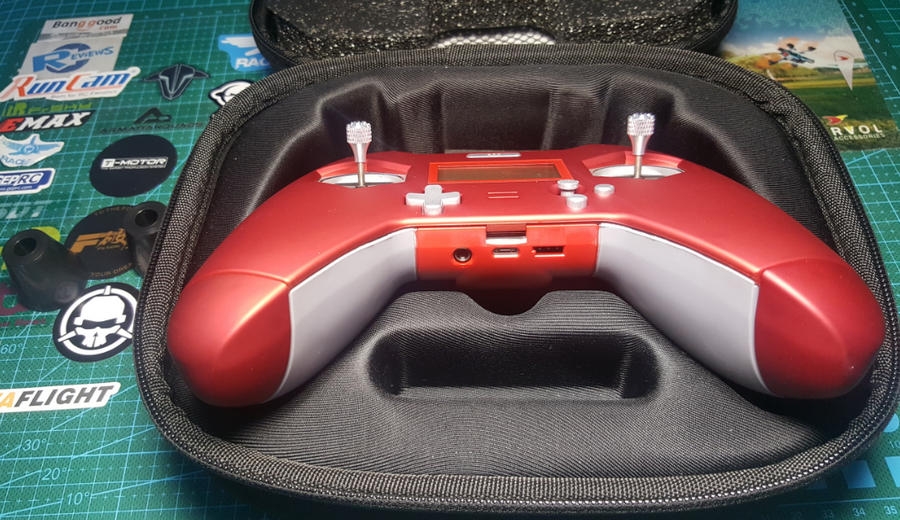 Ergonomics
Compared to the Taranis QX7, you can see the X-Lite is considerably smaller, but not as small as I originally thought. from first images what was leaked (RcGroup) It's very comfortable and natural to hold, just like holding an XBox controller if you are a gamer (you will love it). Has detachable external antenna wich makes it even more "take it anywher" remote. Range with standard internal antenna is similar to X9D range and with external antenna litle bit bigger range (Tested range with wing was 5.79 KM!)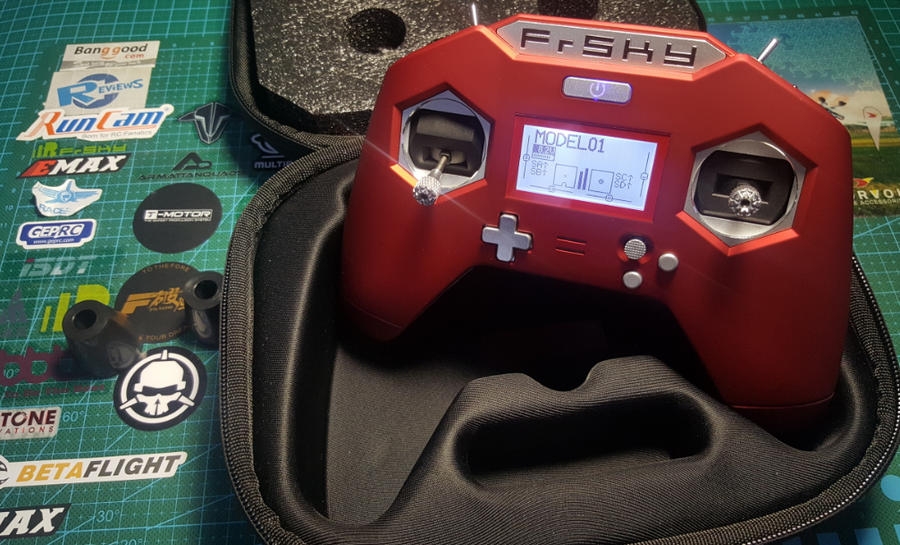 Gimbals
Gamers and thumbers (people who hold the sticks only with their thumbs) are going to love this radio. But the stick end (tip) feels a bit too small and not grippy enough, maybe I will change out the stickends to something better in the future when they become available.
It might work for some pinchers (people who hold the sticks with both their thumbs and index fingers). But if you have big hands, it can feel a little awkward to hold due to the small body.
The Taranis X-Lite has pre-installed "M12 Lite hall sensor gimbals". Generally, Hall sensor gimbals are said to be more precise and durable than traditional gimbals using potentiometers. The gimbals on the X-Lite feel similar to the hall gimbals on the QX7S and X9D, though the output signal is different.
X-Lite's gimbals have PWM output, which means on paper, they can be more accurate than the hall effect gimbals used in the Taranis X9D+ and QX7 (which have analogue outputs, 3.3V voltage level).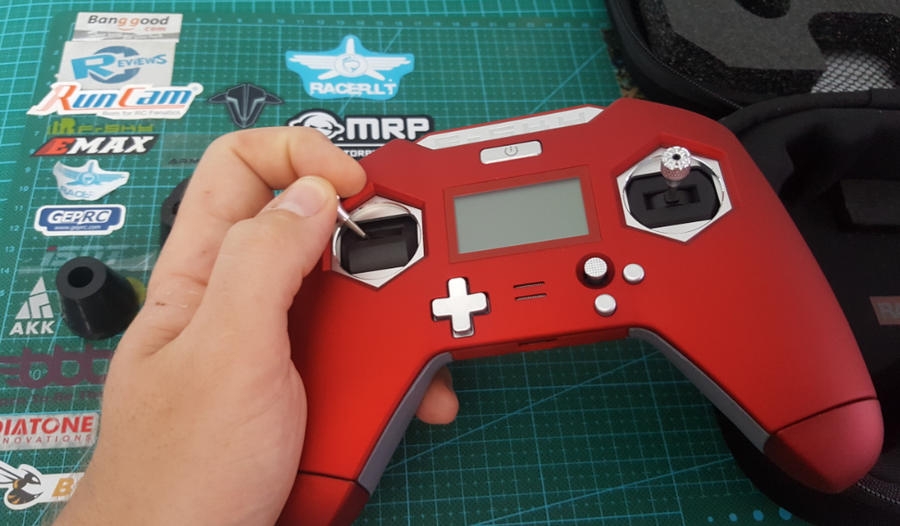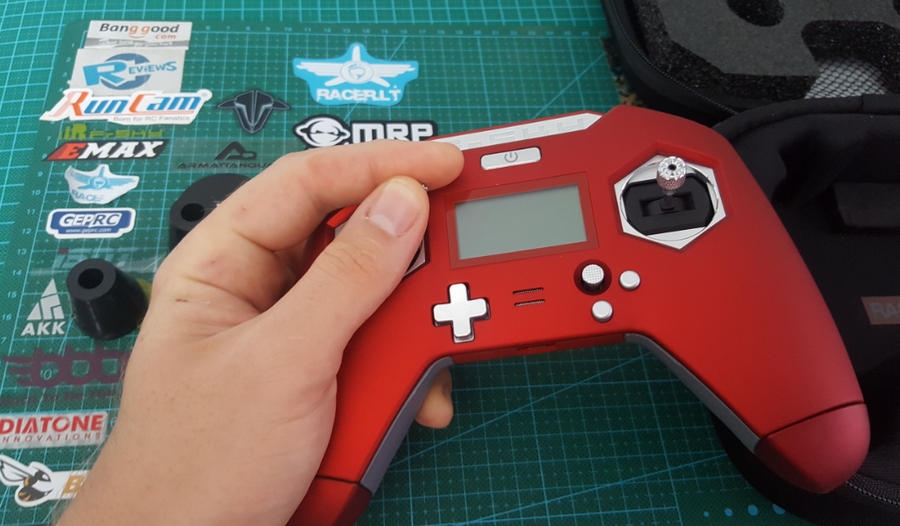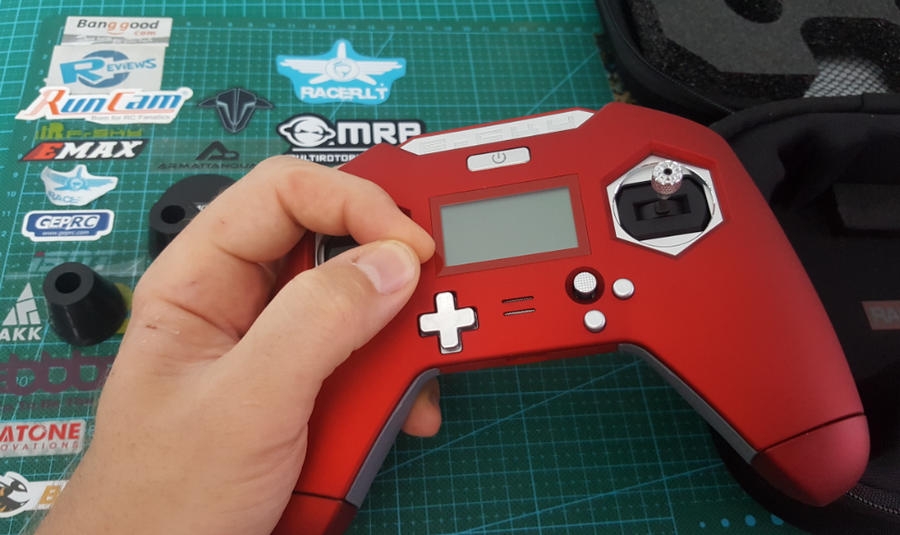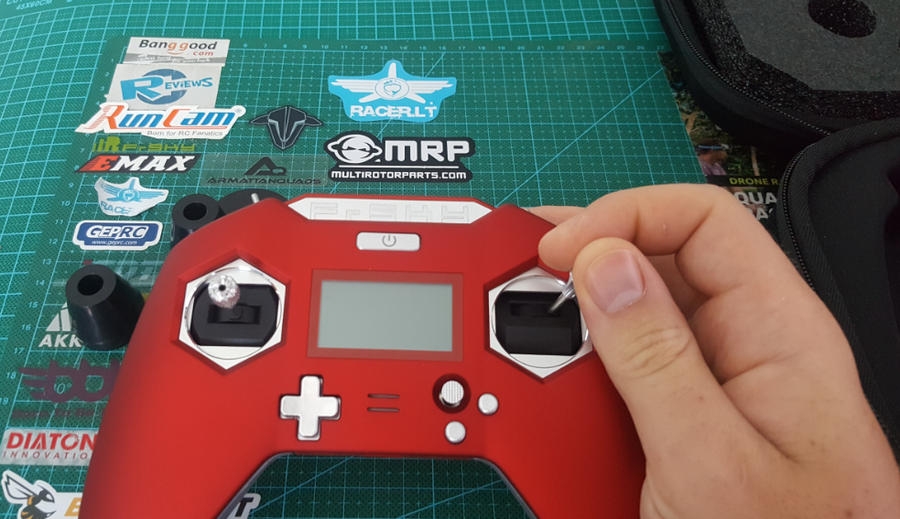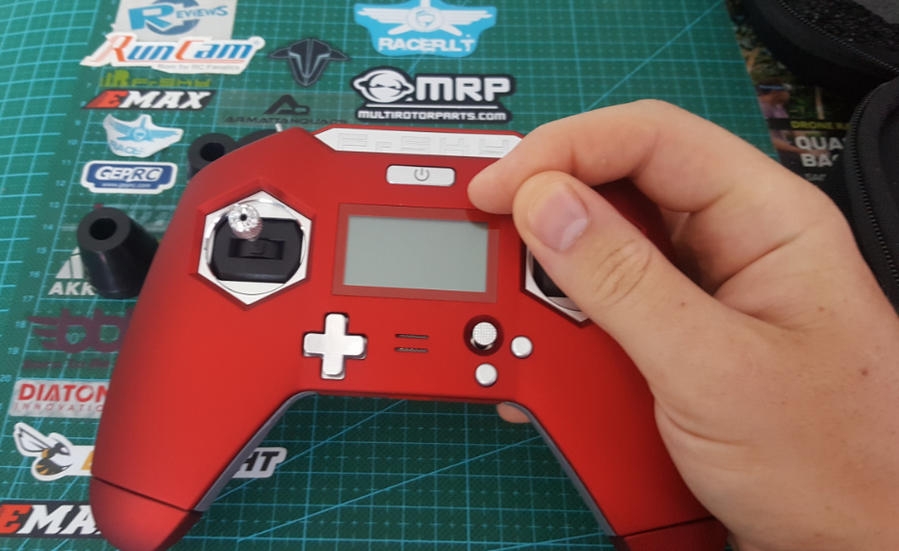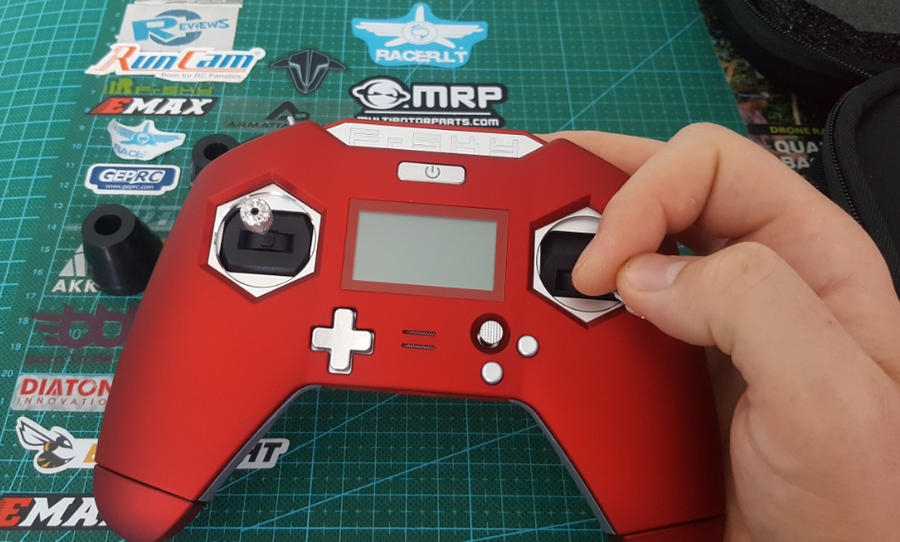 Stick Height Adjustment
You can adjust the height of the stick slightly (about 5mm) by screwing the little bolt in or out in the stickend. You can buy aftermarket sticks with M2 they will work fine.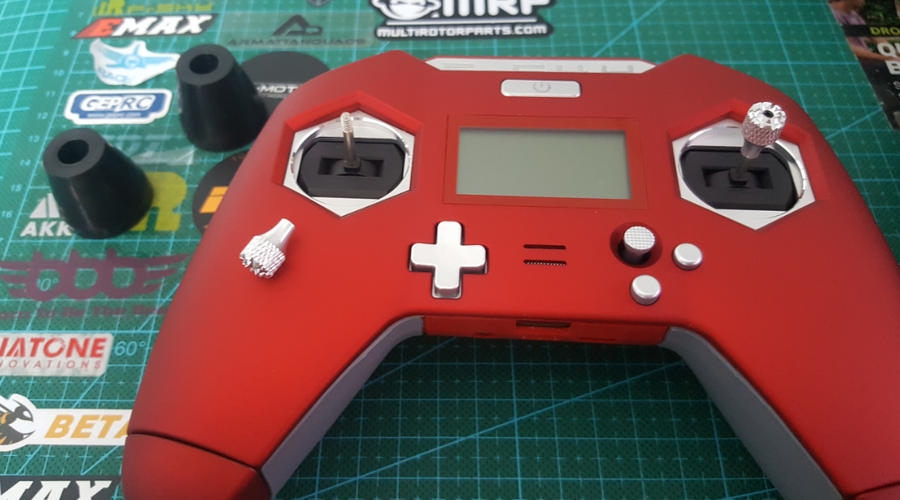 Switches
The Taranis X-Lite TX features two 3-position switches (longer ones), two 2-position switches (shorter ones) and two sliders (but they have no centering notches). The number of switches are more than enough for multirotors, you can assign flight modes, and activating other functions.
The switches are actually in very good positions. You can easily flip them while holding the sticks. They are quite stiff, it's pretty unlikely to flip them by accident.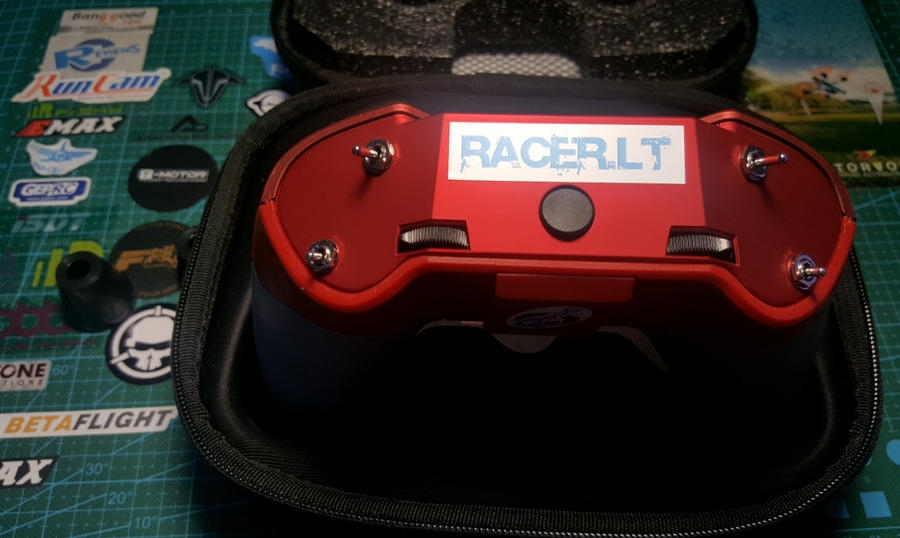 Ports and Connectors
All connections are on the back of the radio:
Micro SD card slot, which stores all the OpenTX files and models data
3.5mm headphone jack for audio output
Micro USB port
SmartPort (S.Port), for flashing receiver firmware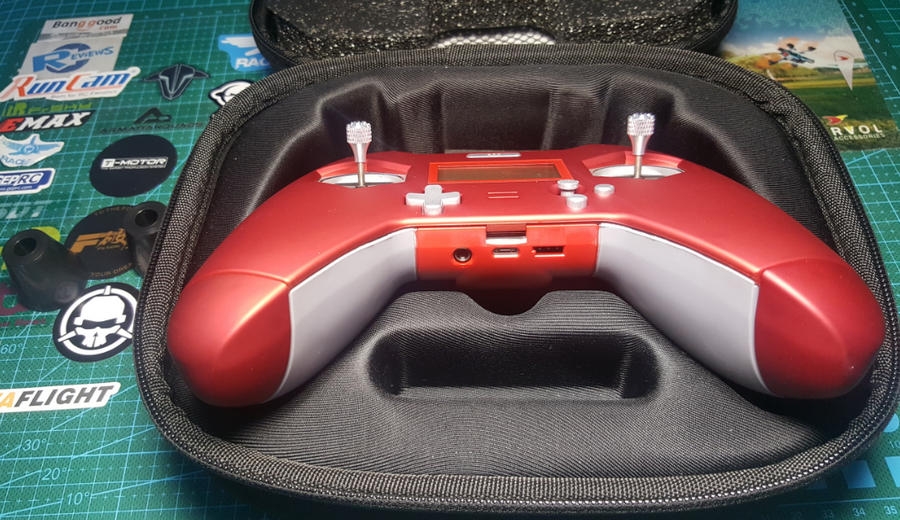 Menu, Operation and OpenTX
The screen has the same resolution as the one in the QX7, but it's nicer to look at because it's smaller and feels less pixelated. The backlight is bright enough to see clearly under sunlight.
If you are coming from the Taranis X9D or X9D+ or QX7, it will take you sometime to get used to the X-Lite. The buttons are different, and menu has been slightly modified. But OpenTX is more or less the same in terms of features and where things are.
For completely new people, this makes no difference in terms of learning curve. Don't forget to update firmware as there is difference with final version and X-lite shipped version of OpenTx, main difference in cross joystick (it will trim the right way).
Initial Setup and How to Use
You can do pretty much everything with the 5-way joystick.
Center press for enter and confirm. Press up, down, left and right to navigate the menu
Hold left to access Radio Setup
Hold right to access Model Setup
Hold up for statistics
Hold down for telemetry page
The cancel button is right below the joystick.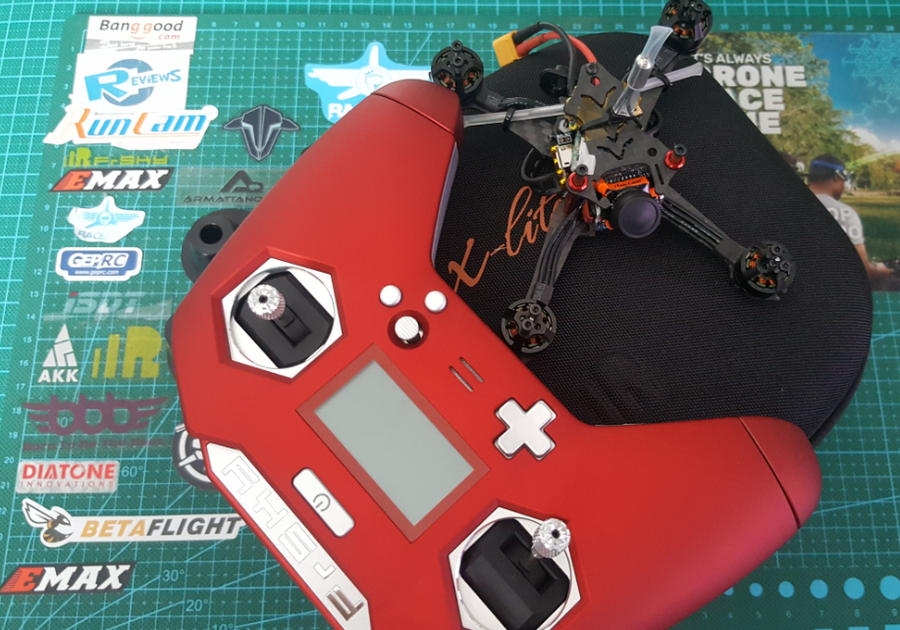 Final thoughts
The FrSky X-Lite is a really great product, very well made, with small really small minus, missing the neck strap and rare 18500 batteries without charging port ;(
Pro's
Stylish, compact and portable - XBox like radio
One of the highest quality radios from Frsky for the really low price
Clever way of adjusting stick tension and removing throttle spring and easy MODE switch
Good for thumbers
Supports long range systems: R9M-Lite (native) and OpenLRS, Crossfire etx (if you don't mind DIY mods)
Internal antenna and allows external antenna out of the box easy swap!
Con's
There is no built-in charger
You can't adjust stick tension for the horizontal sticks (yaw and roll on mode 2)
Not as ergonomic for pinchers, or people with big hands
No neck strap hook ;/
Rare 18500 batteries
No charging port (you can make USB charging slot if you don't mind DIY mods)
Find your FrSky X-Lite here: https://api.racer.lt/6yc6
---
---
Back
---
Add Comment