Emax HAWK 5 FPV Racing RC Drone - new Race Quad from EMAX
---

Emax HAWK 5 FPV Racing RC Drone F4 OSD BLHeli_S 30A 200mw 48CH FrSky XM+ RX Foxeer Arrow Micro V2 600TVL Cam BNF
The creators of Emax BabyHawk 2" and 3" created new Frame for 5" quads. Frame look similar to other quads, has great motor protection arms, battery can be mounted on top and on bottom.
Comes with pre-tuned PID's, has good light LS2206 2300kv motors (could be in 2.5 > 2.6k version).
It has Magnum F4 Tower System with OSD and 30A 4 IN 1 BLHeli_S DSHOT600 ESC, on board is Foxeer Arrow Micro v2 FPV camera (well protected with carbon plates) and comes with new Avan Flow 5" props.
Total weight about 270gr. Get inline for your version here: HAWK 5 FPV Racing RC Drone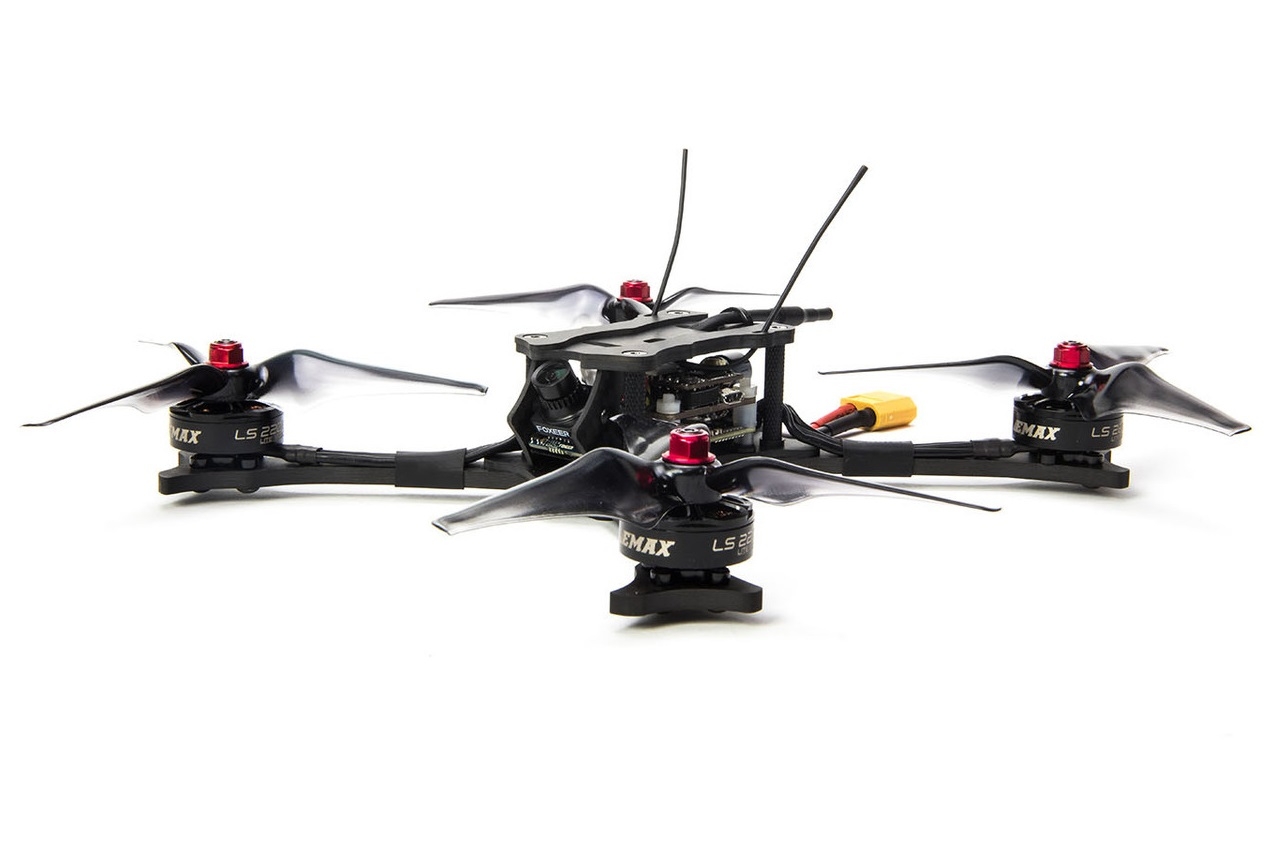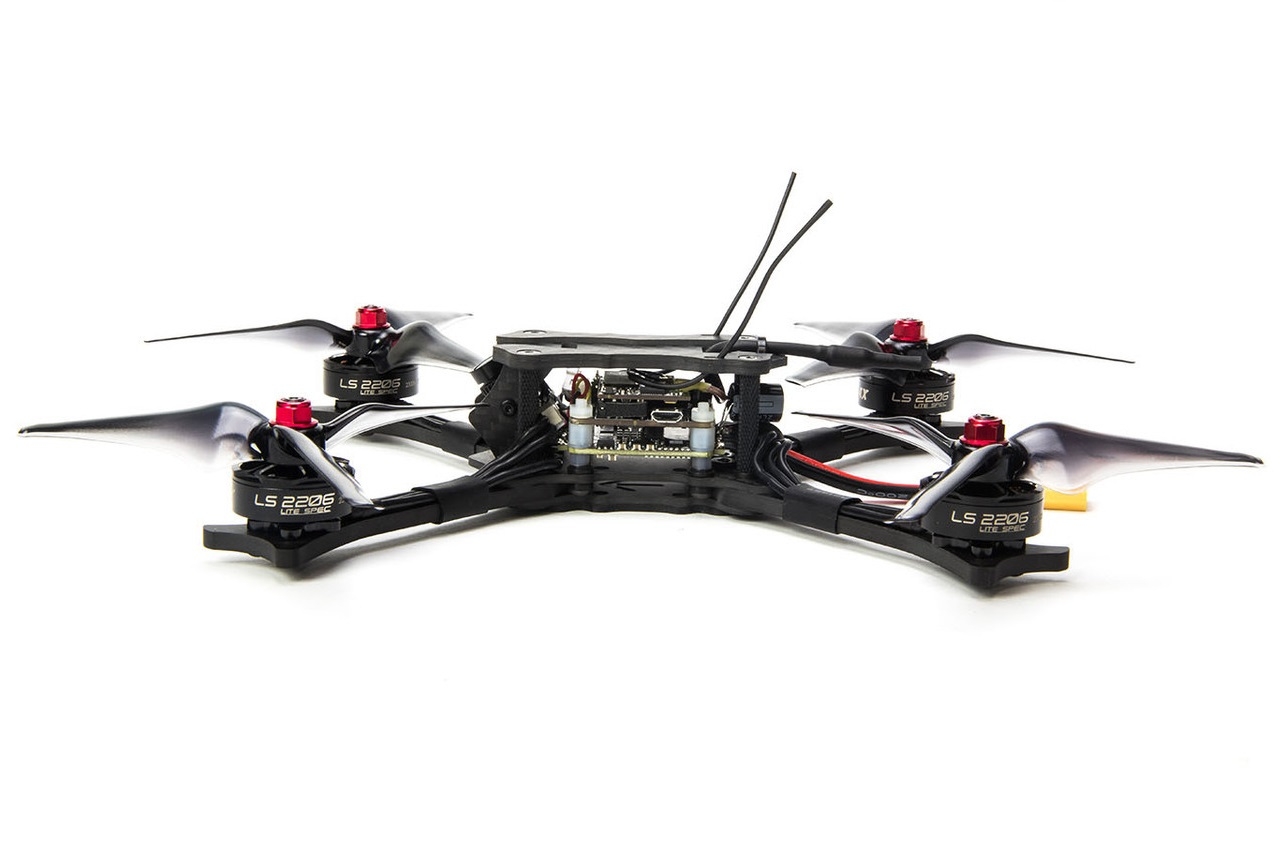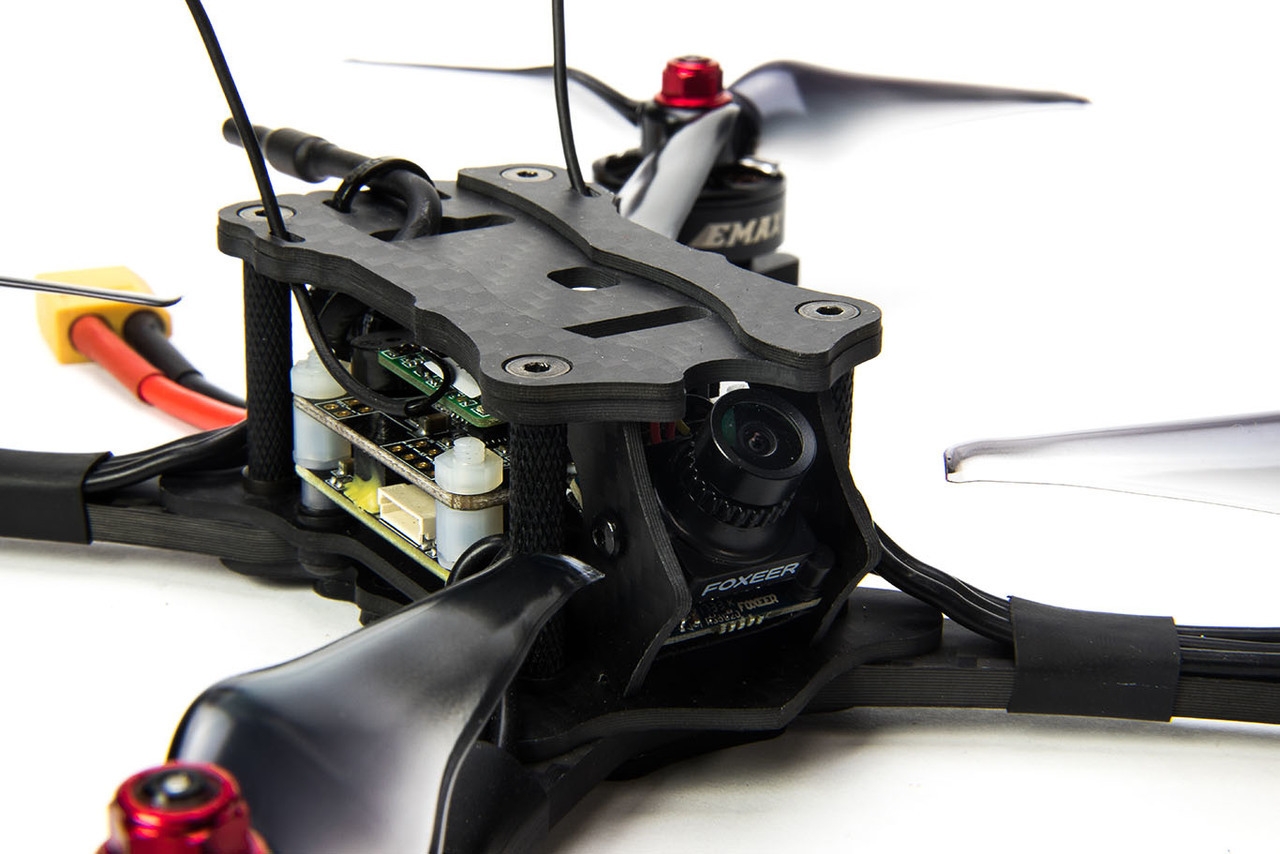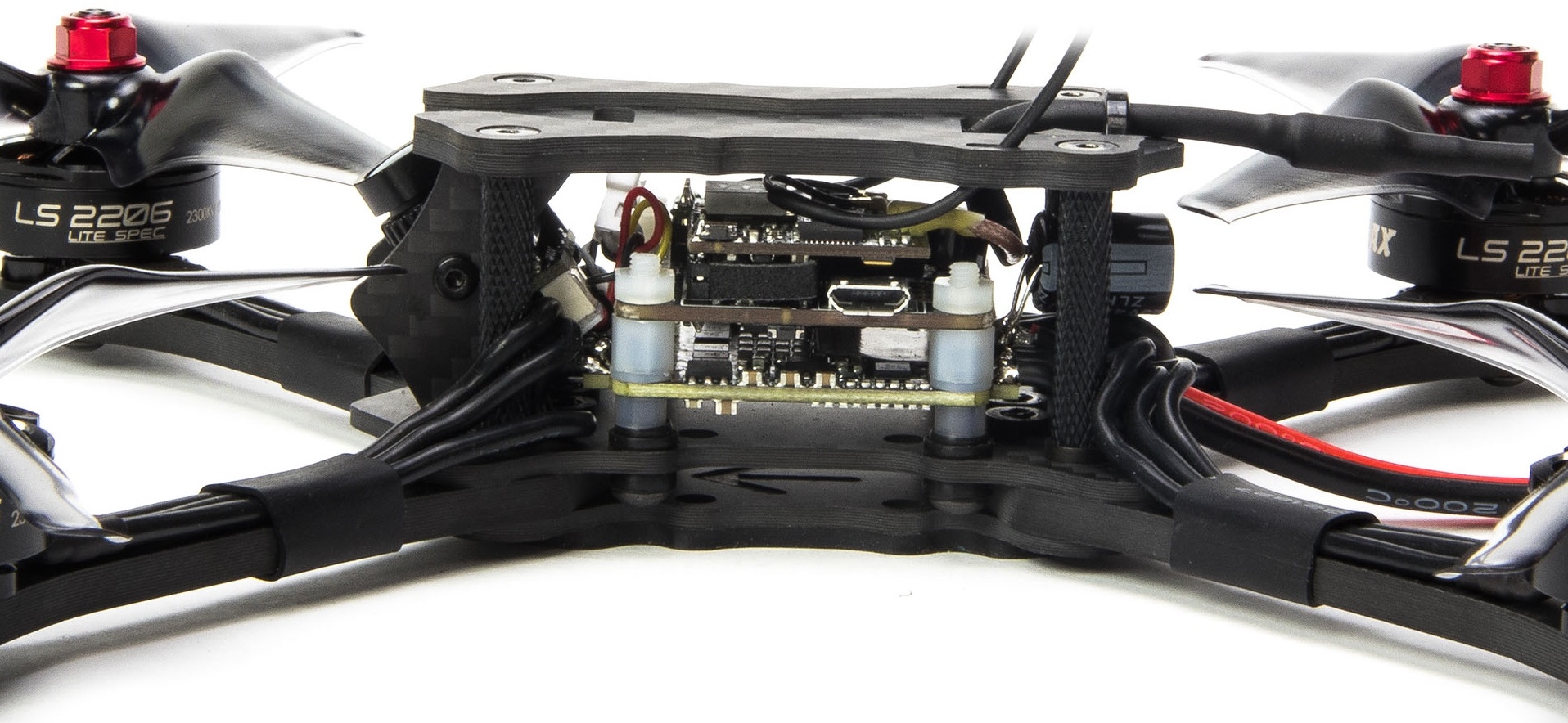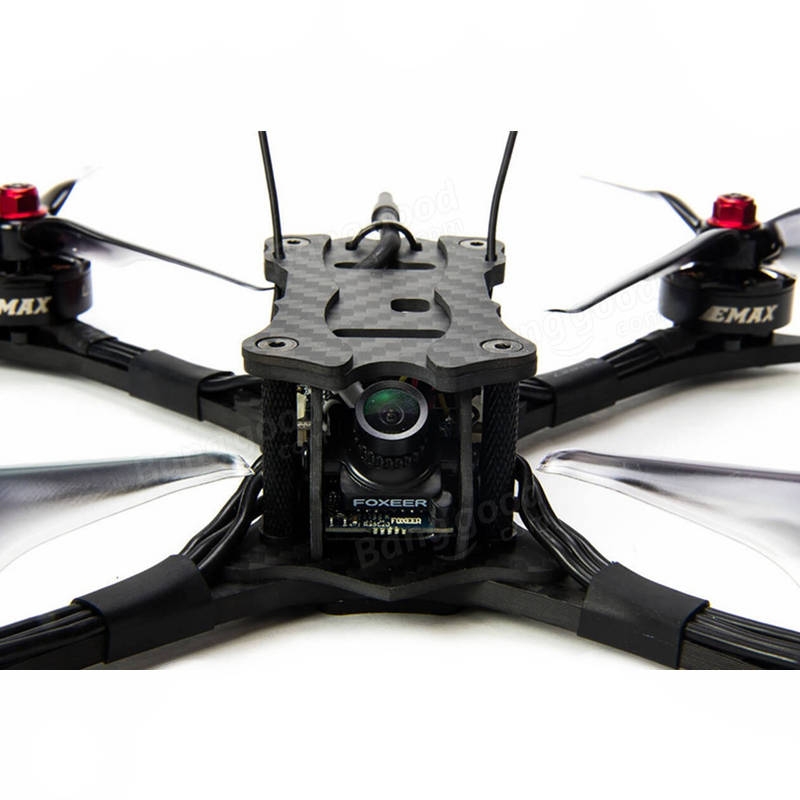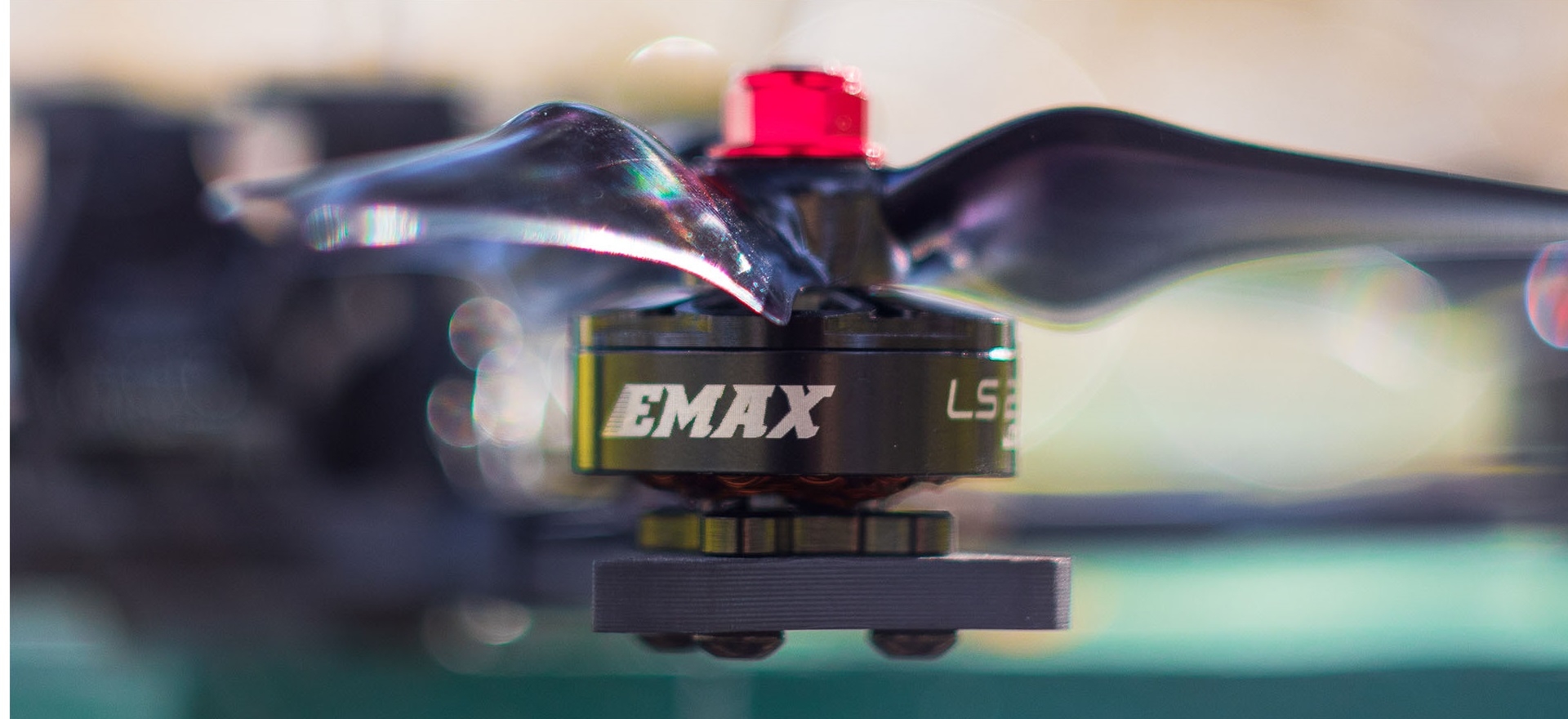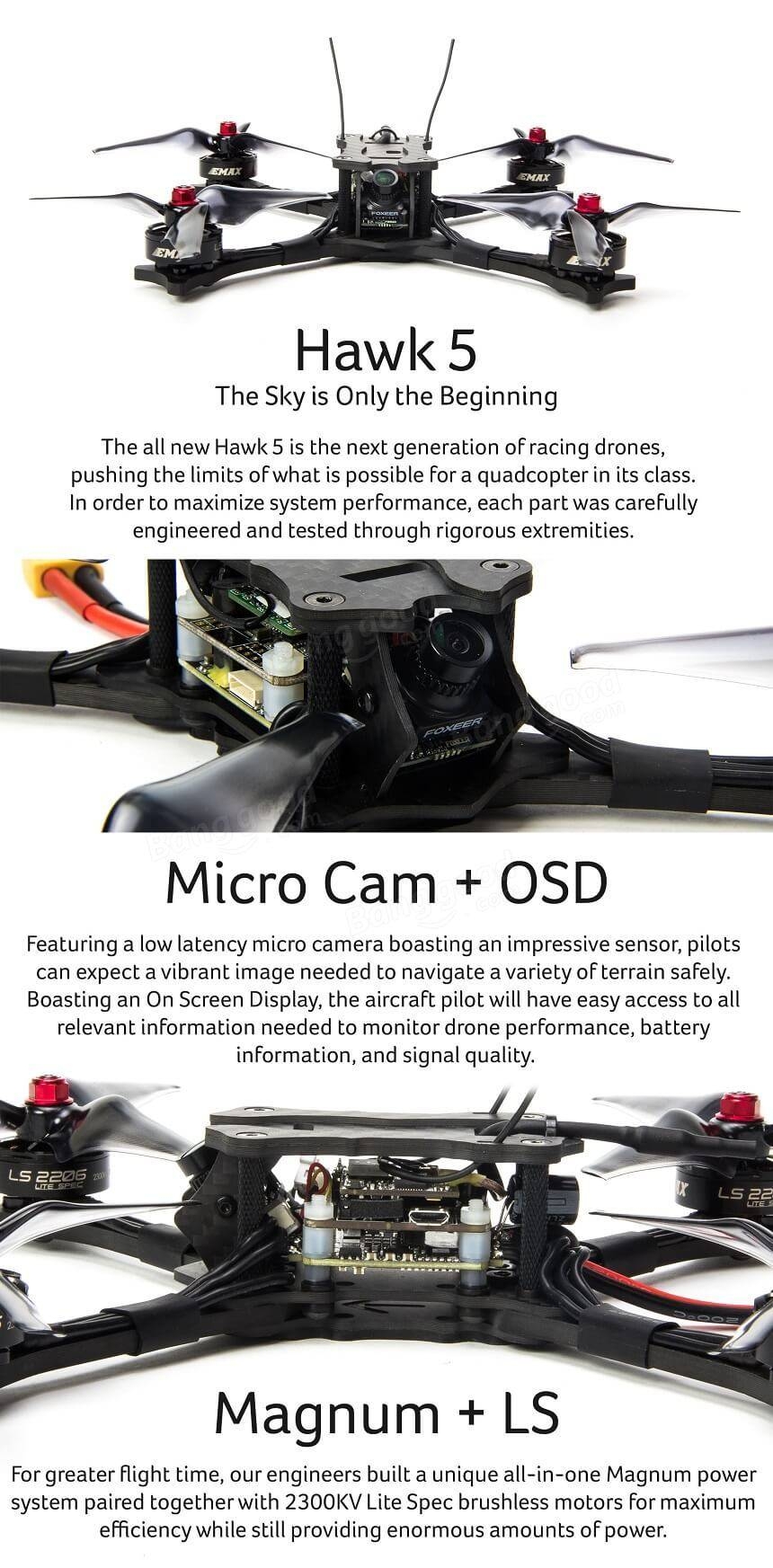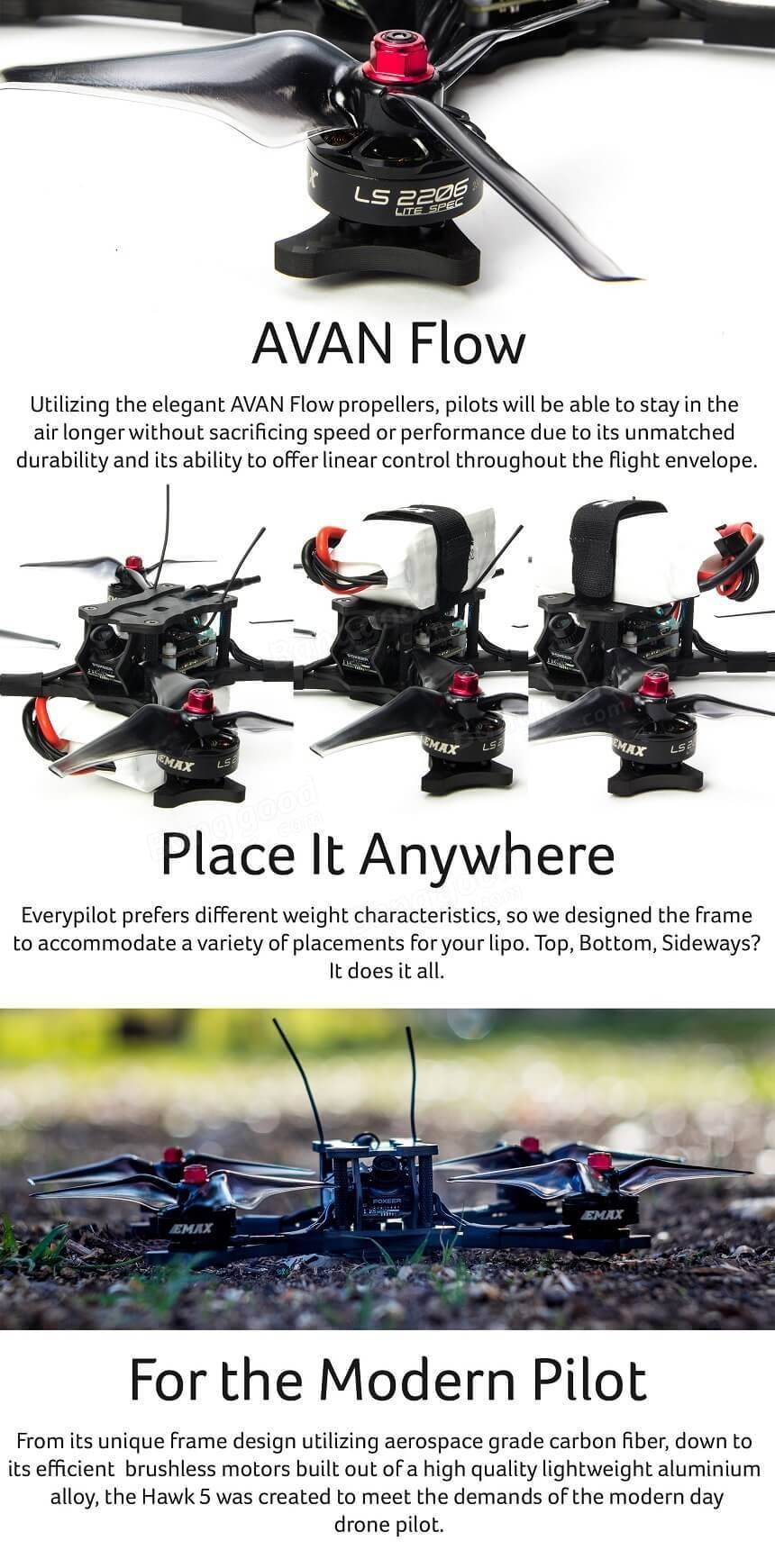 Description:
Brand name: Emax
Item name: HAWK 5 FPV Racing RC Drone
Flight controller: EMAX Magnum F4 built in Betaflight OSD
Brushless motor: EMAX LS2206 2300kv motors
Brushless ESC: EMAX Bullet 30A 4 in 1 BLHeli_S DSHOT600
Receiver: Frsky XM+ 16ch Sbus Micro
VTX: 48 Channel 5.8ghz 25/200mw switchable power VTX board
Camera: Foxeer Arrow Micro V2 600TVL CCD camera
Propeller: Avan Flow 5x4.3x3 3-blade 5 inch
Battery: no (recommend 70-100C 1300-1500mah 4S)

Features:
Clean build using the proven Magnum F4 Tower System
Stackable Omnibus F4 flight controller
30A 4 IN 1 BLHeli_S DSHOT600 ESC
Frsky XM+ receiver
25/200mw 48ch 5.8ghz VTX
Vibration dampening suspension system
Built-in OSD with realtime readouts from battery voltage, flight time, to receiver signal strength
Foxeer Arrow Micro v2 600TVL CCD camera with a sharp wide angle 150 degree lens
Lightweight Dipole Whip or Circular Polarized RHCP/LHCP Pagoda II antenna included
Powerful EMAX LS2206 2300kv motors
Avan Flow 5 inch propeller designed for control and efficiency
Aerospace grade carbon fiber frame with optimized lowdrag and exchangeable arms
With Reinforced top plate braces
270 grams with props
This is the BNF version that comes without battery, charger or remote control.
Package included:
1 x HAWK 5 FPV Racing RC Drone
Get your HAWK5 here: HAWK 5 FPV Racing RC Drone
2018-03-09 11:21:17
---
---
Back
---
Add Comment